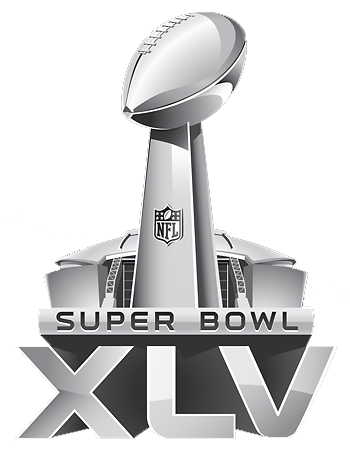 Ok, so the Super Bowl is coming to town this weekend, my town. We've welcomed the rest of America with a sheet of ice and couple inches of snow...if only it would've been last weekend when it was 75 degrees here. ; ) And as much as I wish I had tickets to give my husband for the big game, we are watching it at a friend's, which I know will be a GREAT time.
Really, the Super Bowl around our house is ALMOST like a holiday...cleared schedule, good friends and family, and GREAT food. I thought I'd share some of our favorite tried and true recipes today. Enjoy!
Monterrey Jack Salsa
2 tomatoes
1 avocado
1 can sliced black olives
5 green onions
1-4 oz. can green chilies
1/4 c. cilantro
2 cups Monterrey Jack cheese
1 cup italian dressing
- Mix and serve with chips. Keep in the fridge....if you have any left. :)
Chicken Enchilada Dip
1-2 Chicken breasts, finely chopped or shredded
1 can of green chilies
1 package of cream cheese, softened
1/2 tsp garlic salt
2 cups of cheese, separated
- Mix all with one cup of the cheese and place into a 8 x 8 pan. Bake at 350 for about 20 minutes or until the edges are bubbling. Then, add remaining cup of cheese and cook until it's melted (about 5 minutes). Serve with chips.
Spinach-Artichoke Dip
1 package of cream cheese
1 package of frozen spinach, thawed and drained
1 can of artichoke hearts
1/2 tsp. garlic powder
1/2 cup of parmesan and/or mozzarella
- Mix with a mixer and spread into an 8 x 8 pan and bake at 350 for about 20 minutes or until the edges are bubbling.
Brisket Tacos/Nachos
1 Roast/Brisket (I've used both)
1 Taco seasoning mix
1 can of beef broth
1 can of green chilies
A few slices of jalapenos and 1/4 c. their juice
1 TB of liquid smoke
- Either put in crockpot for about 8 hours or in the oven covered at 350 for about 4-5 hours. When you can pick it part easily with a couple forks, it is done. Either serve with tortillas and taco fixins' or layer it with chips, beans, cheese and whatever else you like to make up a big pan of nachos. SOOO yummy and SOOO easy!
1 whole Beef Chuck Roast, 2.5 To 4 Pounds
1 can Beef Consomme Or Beef Broth
3 Tablespoons (heaping) Italian Seasoning
1 teaspoon Salt
¼ cups Water
½ jars (16 Oz) Pepperoncini Peppers, With Juice
Buttered, Toasted Deli Rolls
- Combine all ingredients in a heavy pot or dutch oven. Stir lightly to combine seasoning with the liquid.Cover and bake in a 275 degree oven* for 5 to 6 hours, or until meat is fork-tender and falling apart. **If meat is not yet tender, return to oven for 30 minute intervals till it's tender!**Remove from oven. With two forks, completely shred all meat, leaving no large chunks behind. Serve immediately, or keep warm over a simmer on the stove.May make the day before, then store in the refrigerator. Remove the hardened fat from the top before reheating.Serve on buttered, toasted rolls. Top with cheese and melt under the broiler if desired. Serve with juices from the pot.
And, yes, I did them in Green and Gold because I'm cheering the Packers on tomorrow night. (I grew up in Wisconsin and have to stay true to my upbringing!) I hope y'all have a great Super Bowl "holiday"...I'd love to hear about your tried and true recipes too!