In my first post, I wrote about how I try to incorporate my love for interior design and my family's need for functionality. I love to look through Southern Living, Architectural Digest, and other gorgeous home magazines for ideas, but I also want people to know that people live in this house...we live here, play here, make messes here, and entertain other families with little kids here.
I don't have many of those pieces that I just love and would be heartbroken if anyone broke it....because it probably will get broken in our home...mainly due to this....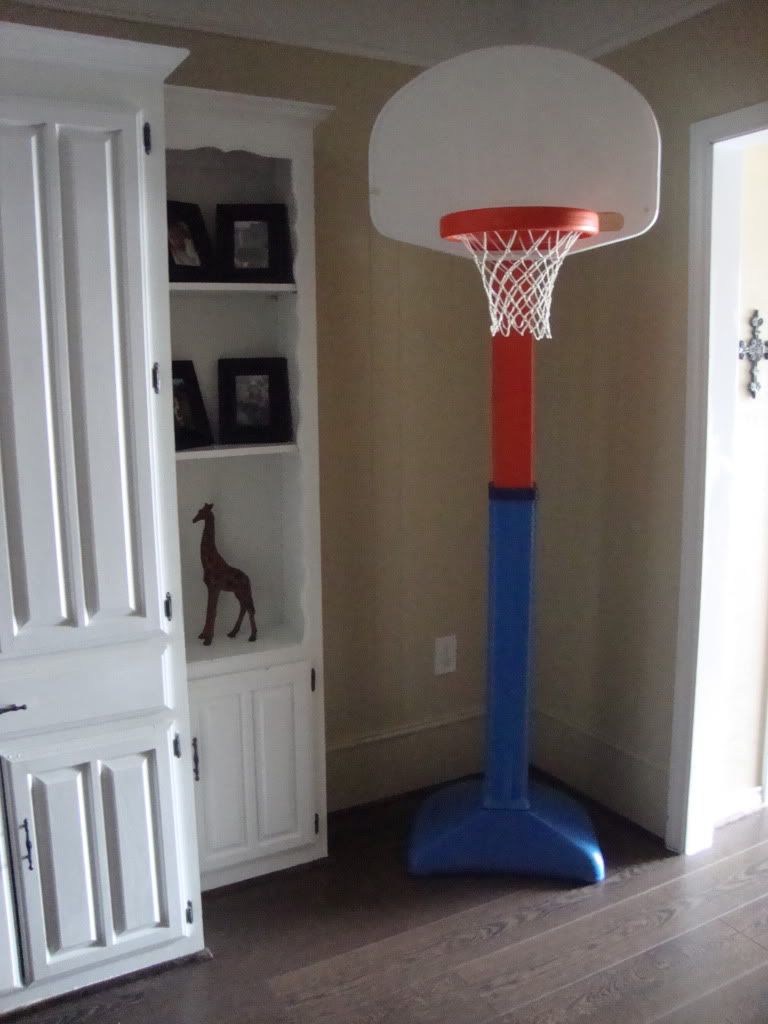 Yep, it's a basketball hoop in my living room...and I wouldn't change it's place for the world. We have nightly games of "HORSE" on this thing...and maybe even a couple longer games of "ALLIGATOR." And although the blue and orange plastic isn't exactly Southern Living material, I love it. I know someday I'll miss it. Just like the red army men in the silver Pottery barn bowl....I'll miss those guys too.