I hit up one of our local thrift stores this past week and found a couple treasures...so, I thought I'd share. ; )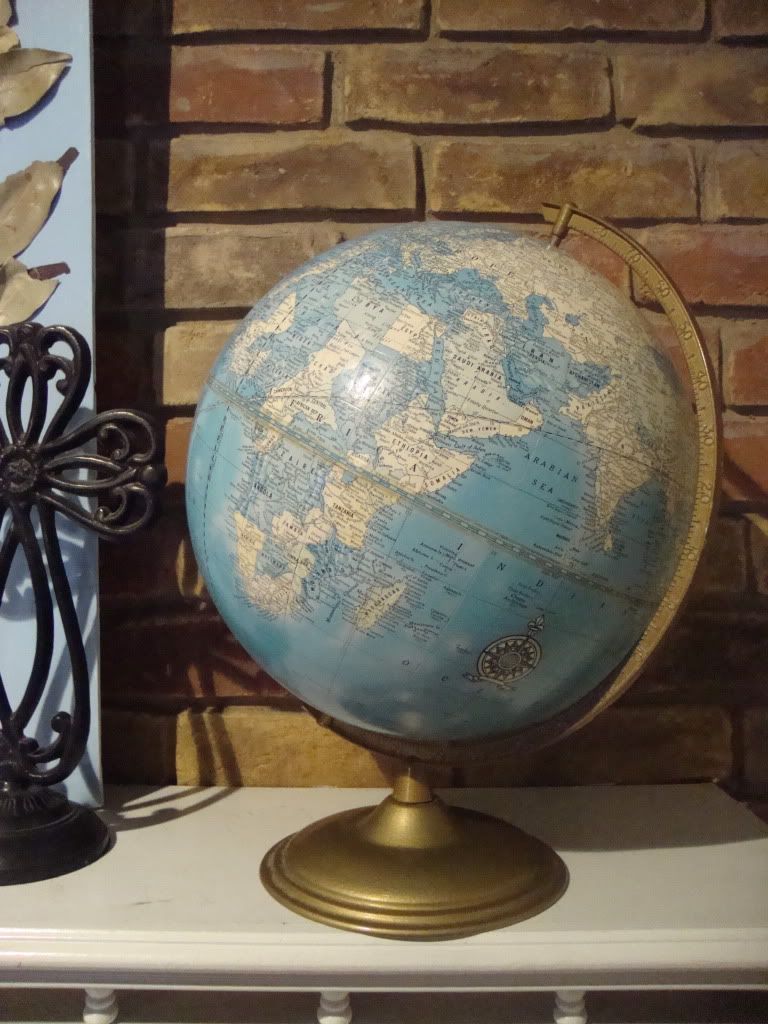 GLOBE ($3) Been wanting one of these for a LONG time...don't think I'd mind a whole collection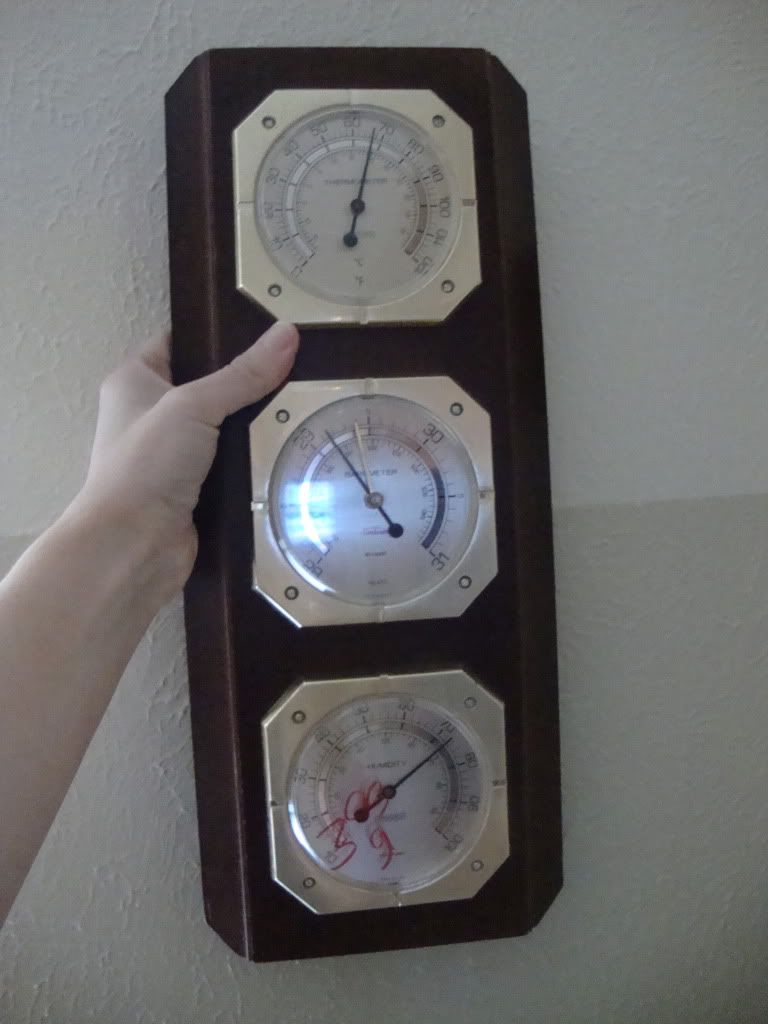 Thought this was cool...barometer, thermometer, and humidity levels ($3.99). Don't know where it's going yet...
Also, the winner of the Suave giveaway is....
entry #7, RACHAEL
(Her fave beauty product..."I love my hand sanitizer. I have it in two forms: spray & pump. I keep it handy in the van, purse and when I get a break-out on my face I use a q-tip and dab on the pimple. It's gone by morning. LOOOOOOOVE It.")
Please me email me your info and I'll get the prize to you as soon as possible!
Thanks for all the entries and
GREAT tips
. Stay tuned, I have some GREAT giveaways lined up for the very near future with some great items from some AWESOME new companies!
Have a great day!