Gray cabinets. I absolutely LOVE this look...it somehow combines clean and modern with a comfortable & lived-in look. I've almost convinced myself I need to do this as soon as I get home from vacation....but that would require also painting over my stripes which I love. Check out why I love this look so much...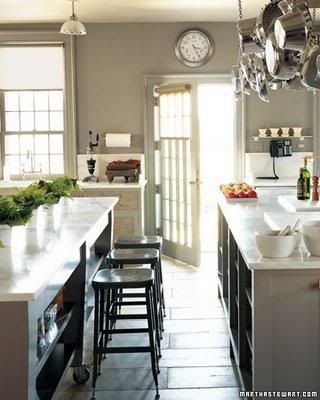 Especially love this look with the marble countertops
Been adoring this kitchen for awhile...this family has 4 kids and can maintain open shelving and white marble. : )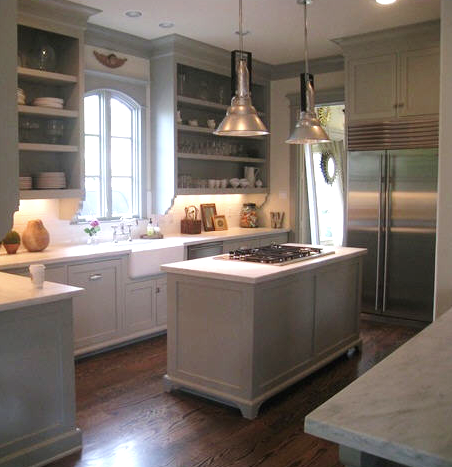 Love those light pendants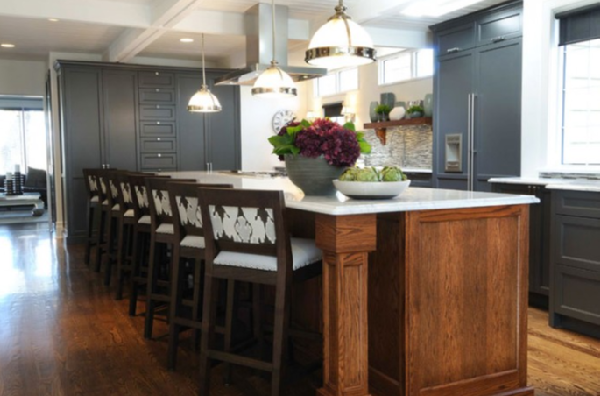 What an amazing island...love this unique color combo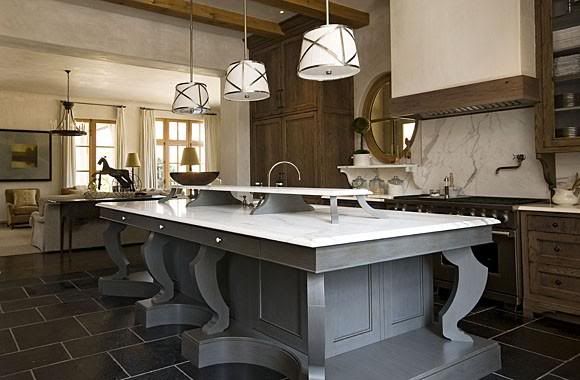 Another beautiful island and set of pendants...this kitchen has such an amazing attention to detail
Don't those beams add so much to this room?
A very elegant take
Don't y'all love these as much as I do?